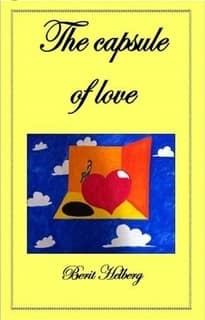 Marian from Trondheim and Thomas from Stavanger in Norway is a couple in love who struggles with the distance. They seal their love and strength dealing with the distance in their own way. The solution is a time capsule full of hopes for the future. However, Marian does not know what is waiting for them when they dig up the time capsule again and she believes that Thomas will ask her to marry him.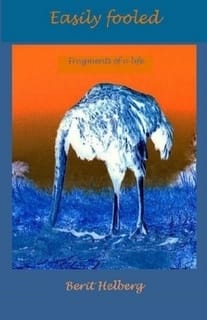 Bit by bit, thoughts coming whenever they want to, they have to get out by the help of the written word. «Easily fooled – fragments of a life » is about breakups, lies and the struggle to find a new way to live – alone, while the process of glimpses from half a life lived in lies still pops up and changes a soul radically…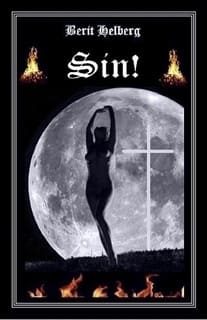 The year is 1531 and the place is Nidaros (Trondheim) in Norway. It's not long since the Black Death ravaged the country, and the fear for God is huge. Everybody who is not obeying the word of God and the strict demands of the church is being ruthlessly persecuted. August is a young priest who one day is being summoned to the archbishop Olav Engelbrektsson together with other priests from the diocese. They are being warned against a witch that has been seen in the area. Luna Gurosdaughter with hair touched by the devil. On the way back to his rectory, August is having an accident and when he wakes up from the battle against the fever, he wakes up with his wounds well taken care of and bandaged. Now a battle against his own soul starts for the young priest, a battle that makes the foundation in his belief shiver. This sends the young priest head over hills into hot days in pleasure and agony. Can August manage to keep his wove to celibacy or does he chose to receive the gift called pleasure?
What would life be without the invaluable friendship in the relationship that animals can give us? Selfless love and faithful friendship, affection no matter how good or bad they had to be treated … Every animal has its value in the heart of those being fond of them. Virtually all the stories in this book have a touch of my own experiences. Most have also been published in various magazines, ranging from Allers and Norsk Ukeblad to Hundesport … Some are even woven into several of my books. The sketches, however, is provided by Mariann Nikoline Roer's magic hand. I gave Mariann Nikoline free reins, she has chosen what she would draw after reading the stories. I hope that the book will bring forth both tears and smiles while reading. The valuable time with animals. Could we just be able to give them as much love back, as they give to us…. 50 NKR per printed book goes to the animal protection shelter in Trondheim, the town where I was born (goes only for printed, not e-book).
«Eternally Mine!» lets you get acquainted with lonely Rina with the good heart, young Rick fleeing from difficulties in life, merry Alan and how he copes with celebrity life in his own way, and also lets you gain insight into the disturbed human mind that does not let anything get in her way to get what she wants. Not everyone stops when they get a crush on the idol or by normal interest of the celebrity. The love becomes an obsession and a stalker is born…
Do you like stupid grammar humor and heroes being heroes without being heroes? We all need some stupidity around us. Here you have around 60 pages of it. Join Beep, Bobb, Echo, When, Now, Squeeze, What, Buttchaser and Whowho on a stupid travel looking for the magic egg hidden by the mighty magic moose Moses. Even in a world that doesn't make much sense, you might find that you learn something out of pure stupidity. 19 unbeleavably stupid pictures are giving the story even more stupidity. This is not a children's book.
Leftina's Story is a beautiful book about an unusual friendship, showing us how important it is to notice the small creatures we share this world with. The pictures are taken by photographer Desmond Downs. Thanks to a little lady praying mantis and a man with a big warm heart for a little creature, a beautiful story about compassion and friendship has taken place. This is a true story about how a little bug could make tracks of love in a human's heart. The book is also released in Norwegian (Leftinas Historie), has its own soundtrack (You have magic) avalable at iTunes, Spotify and other streaming sites. You will also find the video «You have magic» at Youtube under the author's channel, Berit Helberg. A warm thank you to Robert Shirley, consultant and the first to get the idea of a book.
Ulvar is a guy who lives in the forest in Ulverum. He was born in the predatordebate after the arrests in Hedmark,Norway, when several «hunters» were arrested for poaching wolves. Humor can be a powerful weapon besides putting some things in the debate in a different light. It was never intended that the first drawings of Ulvar should end up in a comic album but after numerous requests, I had no choice. Proceeds of the sale go to predators associations ARR, BFR and FVR – predator unions with lots of members. The author – me – gets nothing.
Dark Poems is a collection of pain, hope, anger, strength and a way to hang in there when life kicks you in the face. Words can heal and make you strong, release and calm both hate and sorrow, and help you go on with your life, lightened from the burden you left behind in the poems…